While successfully implementing our baggage tracking solution we received numerous questions on whether our tracker could also be used for other purposes than baggage. Given the fact that the Versa tracker is approved by EASA, this of course makes sense. And with our new event based API it's easy to transfer relevant data to relevant systems for logistics or asset management.
Tracking assets and cargo is of course different from tracking baggage. Additional sensors are required to monitor the conditions under which cargo is being shipped. Our baggage tracker is already equipped with sensors which record motion and impact, so you know how your goods have been and are being treated.
We've just started with the design of a new dedicated cargo & assets tracker, with the help of Studio Mango. This cargo tracker will work on the same technology platform as the current tracker but will be equipped with additional sensors and have a ruggedized casing and a larger battery.
We are already working on several pilots for tracking high value cargo and assets like ULD's, but we're still keen in getting in touch with companies looking for a cargo or asset tracking solution. With the patented and EASA approved flight mode the tracker is of course perfect for air freight, but it also works well for road, rail and ocean freight.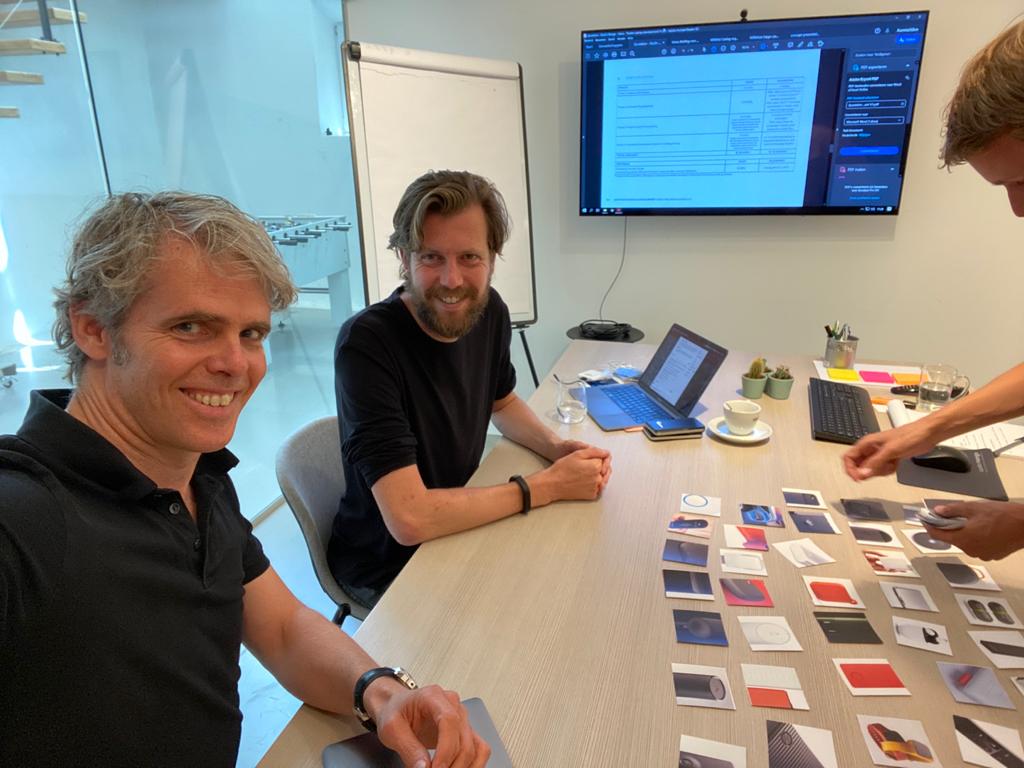 Jimmy Wind and Arjen Ulrich at Studio Mango for the kick-off of the design of our cargo tracker.