Create a new innovative service for your customers
Versa is a B2B company, focussed on helping partners leverage our unique patented tracking technology to offer a luggage tracking product to their customers.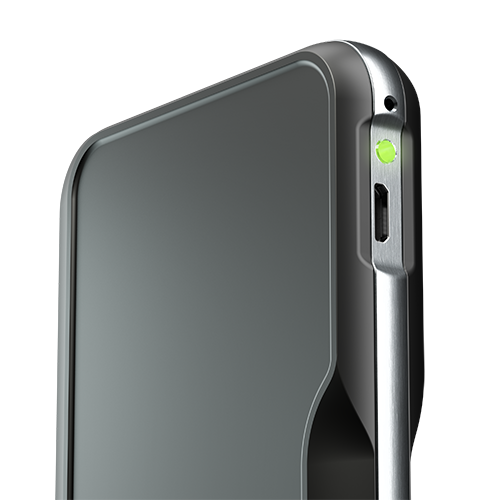 Modular Solution
Our completely modular solution helps partners to easily create a luggage tracking product under their own brand. Versa manages all underlying technology to enable our partners to market and sell a unique luggage tracking product to their customers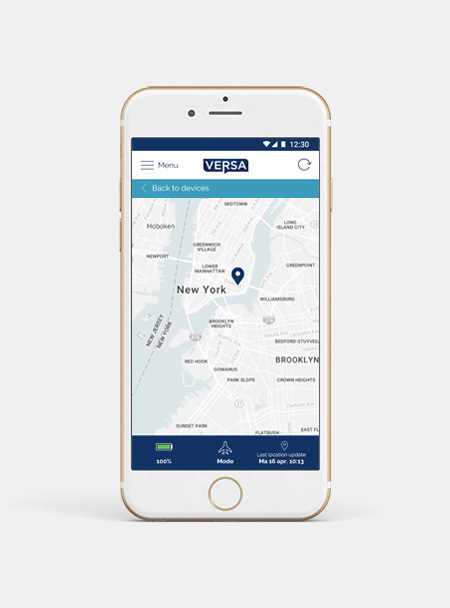 Versa Cloud
Our Versa Tracking Platform runs on Amazon IoT, which is secure, reliable and fast and provides worldwide coverage. Each of our partners gets dedicated access to our portal, providing real-time location data of all its users and tools for customer support, marketing & sales, and data analytics.
Customisable hardware
The Versa tracker can easily be turned into a branded version with modified finishing of the casing, distinctive colors, and logo.
We offer SDKs and open APIs to all our partners to enable integration of our tracking functionality into your own mobile app. Learn more
Use cases
The Versa tracking solution is an attractive additional offering for a range of companies:
Luggage manufacturers
Luggage manufacturers are continuously looking for innovative new technologies to enhance the travelers' journey. With Versa they can offer a great additional service, both as a separate tracker, as well as a built-in feature.
Airlines
Even though airlines have done a lot to improve the baggage service over the last couple of years, more than 20 million suitcases still get lost every year (source SITA bag report 2017). Airlines can improve their luggage performance with Versa. With Versa cloud we also offer airlines insight in the luggage whereabouts, enabling them to prevent luggage from getting lost or enable a more swift retrieval of lost items. This will both increase customer satisfaction, especially for (elite) frequent flyers, as well as reduce operational cost of luggage operations.
Travel Management Companies
TMC's are continuously looking for way to add additional services to increase customer satisfaction and loyalty. Helping their customers travel stress free with check-in luggage is adding a lot of value for multiple types of travelers, like professionals who need their check-in luggage immediately at arrival, like engineers, athletes, musicians, etc.