Smart Platform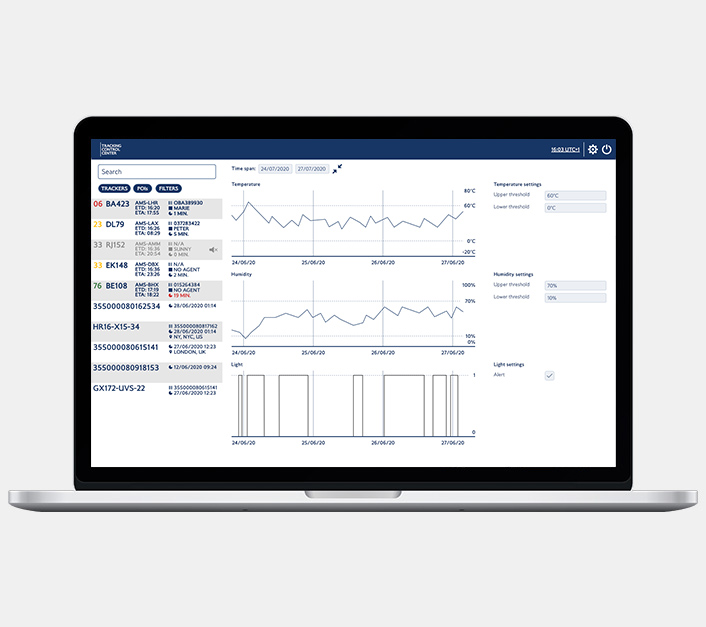 More importantly, you can completely tailor the solution to your needs. Meaning you receive an alert when you want to. Get notified when a shipment enters or leaves a certain location. Set the parameters for the conditions of your shipments and get notified  the moment something goes wrong, so you can intervene immediately. 
We provide two ways to get access to our platform and manage your trackers and/or tags:
Get started instantly with our Tracking Control Center, our web based interface
Use our API to receive the tracking data into your own systems and enrich the platform with customer, shipment and asset data, to increase the business value of our solution.
You can integrate the tracking data into any system, so users of, for example, cargo management or asset management systems can monitor the location or conditions and receive alerts via these systems that they are already using.
Every tracker can be linked to a shipment, so the customer who expects a shipment can be automatically notified. Furthermore the performance of the tracker can be optimized if the destination and route of the tracker are known in advance.

Any delay of the original itinerary will be noticed and can be acted upon. On top of that a regularly updated ETA can be generated.