We're kicking off the new year with exciting news! We have signed a distribution agreement to officially launch our partnership with itemlost. The company, known for their successful return-to-sender services, will add our tracker to their portfolio. Both consumers and businesses can buy an itemlost tracker from February onwards. Business customers get the option to buy their own branded tracker. They can also use the API to integrate the tracking solution into their own systems and apps to create a fully branded tracking solution.
"The Versa tracker is one of a kind in terms of quality, ease of use as well as the extensive possibilities to be implemented as a gateway in all kinds of active tracking solutions", says Marco Gons, partner at itemlost. "Teaming up with Versa and adding it to our services portfolio is a very logical step in the evolution of itemlost and something we can easily bring to the table in our customer conversations as added value."
About itemlost
itemlost was officially founded in 2017 by Gino de Vin and is based in The Dutch Innovation Factory in Zoetermeer, The Netherlands. The itemlost core service is based on a unique QR code that can be inserted, engraved or tagged to any object of value. It is -by any means- the easiest and fastest way to retrieve a lost object and increases the chances of finding back a lost item by a factor of four. Registering an object on www.itemlost.com takes less than 30 seconds. The finder scans the QR code, inserts his or her email address and gets anonymously connected to the rightful owner. Complete privacy guaranteed and no need to download an app.
The itemlost tags can be found across the world as large companies like Schiphol airport, The municipality of The Hague, The municipality of Zoetermeer, Gazelle, Laurens Elderly Care, Bob Carwash, Zeeuw and Zeeuw car dealers, Wittebrug car dealers and many others have become esteemed clients.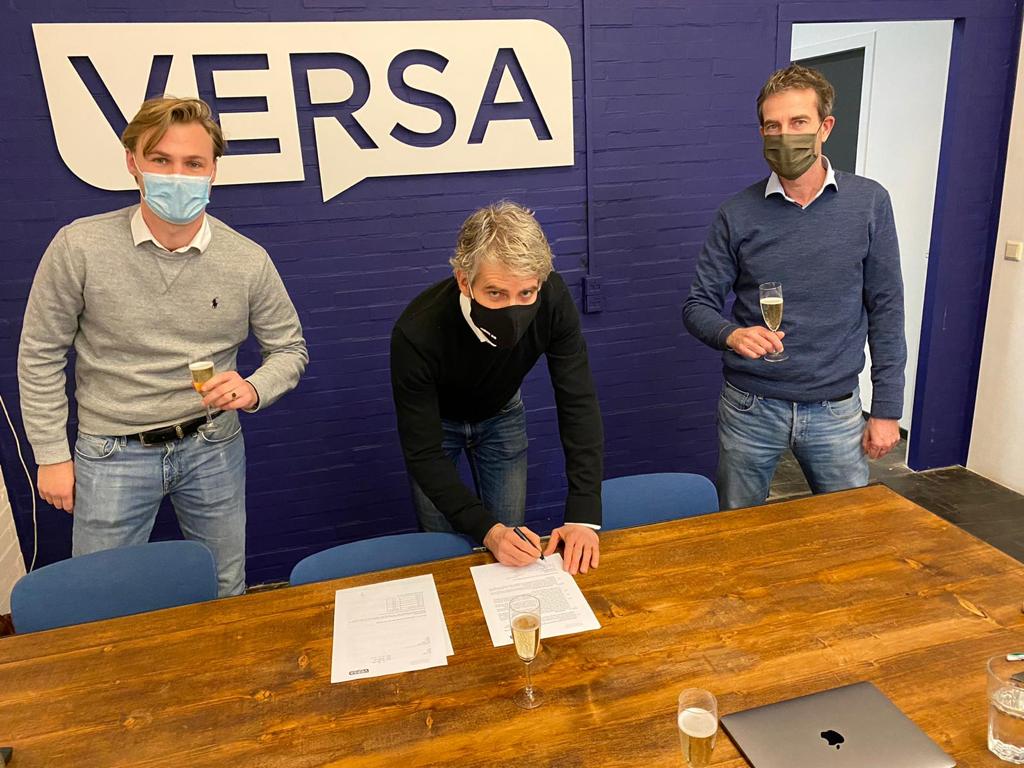 From left to right, Gino de Vin (itemlost), Jimmy Wind (Versa), Marco Gons (itemlost).